Discussion Starter
•
#1
•
Late in the season....two of us on just about identical 2009 650 Execs from different cities taking the same route.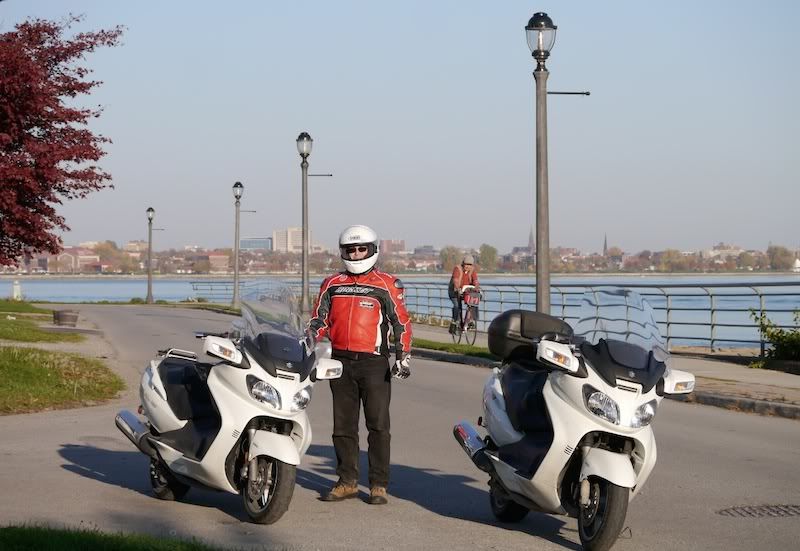 Guy has only been riding for a year and he took it to Yellowstone!!! First bike ....good taste
Hooked up in St. Catharines with the other Burgman rider - just happened to take the same route-
So rode together for the rest of the day - down through Niagara Falls, Fort Erie and then along Lake Erie by Port Colborne - just split at Caledonia *- he headed to Waterloo - 370 km - not bad for late October in Ontario.
80 degrees it got to showing on the temp gauge later in the afternoon !!! BUT **** all open jacket and no gloves and then hit the Hamilton Bay around 2 pm and it dropped to 50 for a while !!!!!
What a lovely ride along the lake west of Port Colborne
Finally getting some food at Timmies - what a day. More please....