Discussion Starter
·
#1
·
Got the itch to take a ride this morning since it's not 100 degrees outside so I started out in Katy, which is west of Houston, & had a nice route made out for a casual ride down into Ft. Bend county & back. Well, around Brookshire I missed a turn but I didn't particularly care as the scenery was quite nice & the road full of nice curves. As I crossed the Brazos river, I saw a huge statue out in the middle of nowhere. Hmmm, I turned around & found myself at San Felipe de Austin which is Stephen F. Austin's first colony in Texas. San Felipe de Austin (which was referred to by its settlers as "Austin"- thus the title of my post- was settled in 1823 & was unfortunately burned to the ground by its settlers during the Runaway Scrape as Santa Ana & his troops were pursuing Sam Houston & the Texians. (Not a typo).
Enjoy the pics; just a few of the many I took.
Of course, the obligatory pic of my white steed: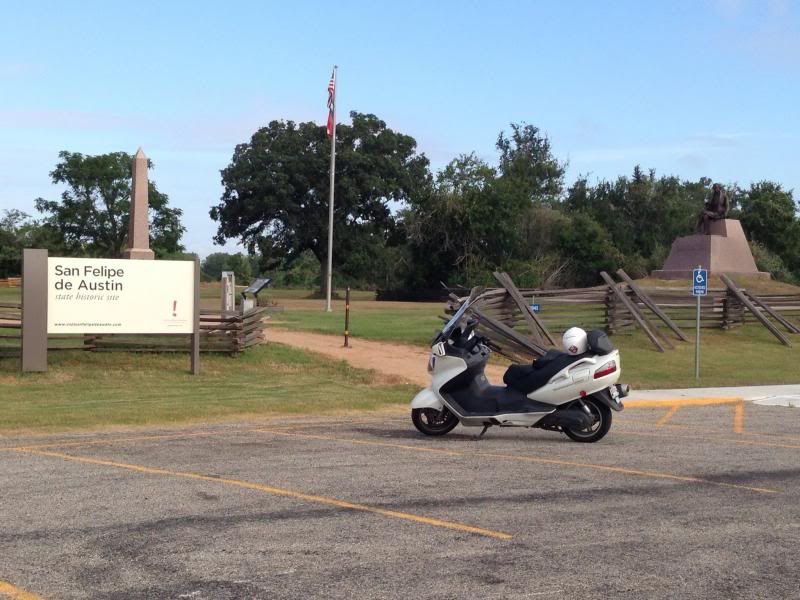 [/URL]
Stephen Fuller Austin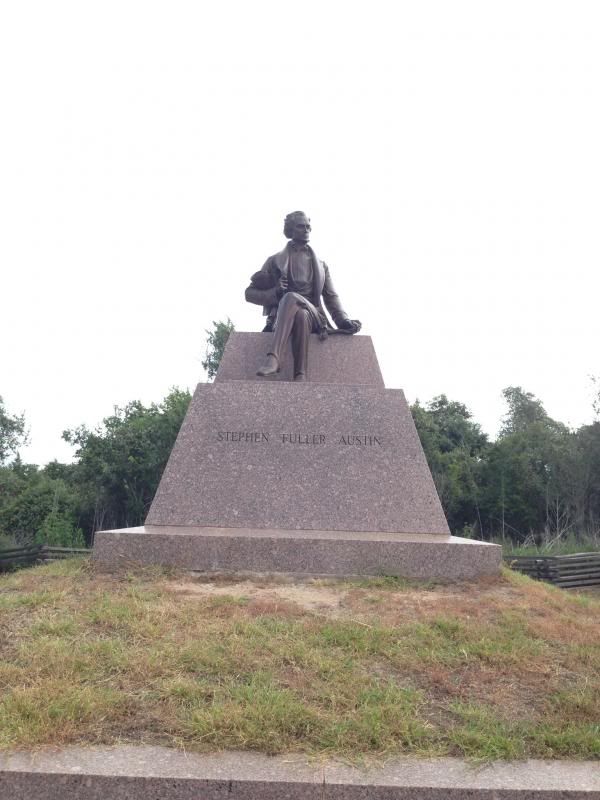 [/URL]
All roads led to San Felipe de Austin: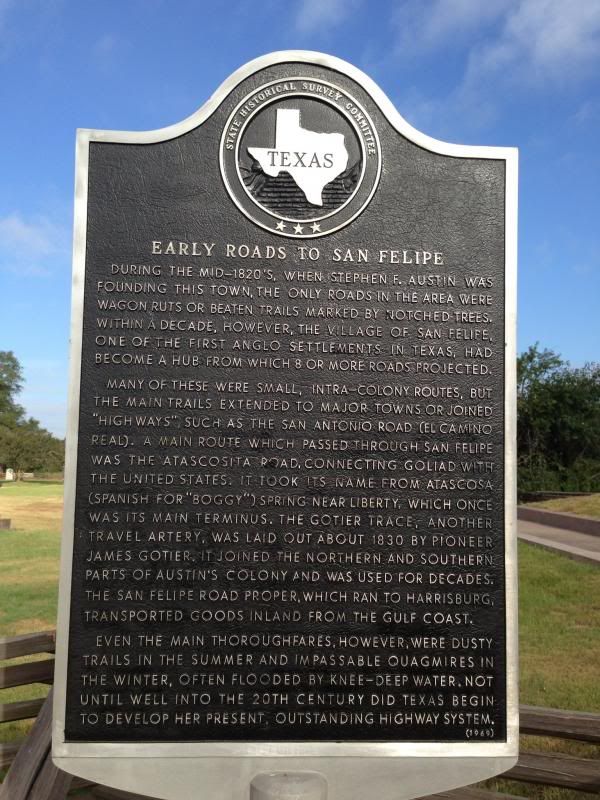 [/URL]
History of San Felipe de Austin: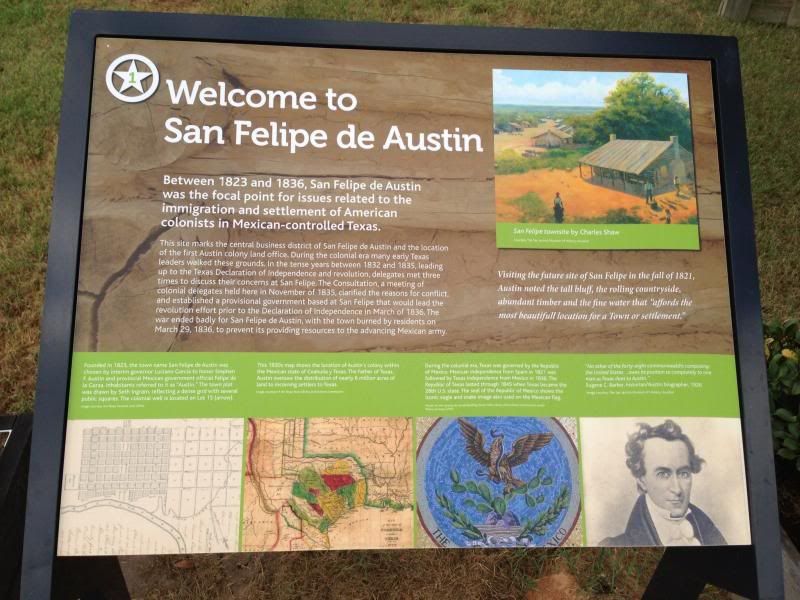 [/URL]
How it looked like "back in the day":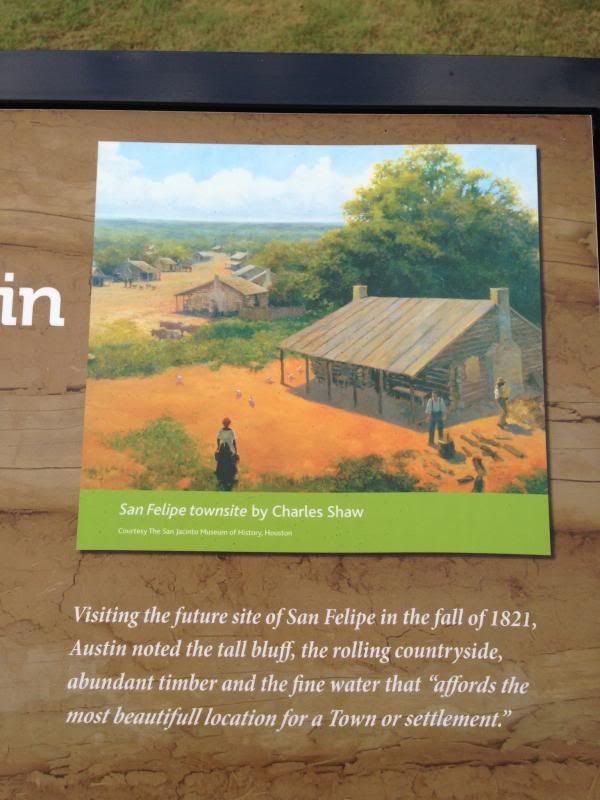 [/URL]
A replica of the only home that Stephen F. Austin had in Texas: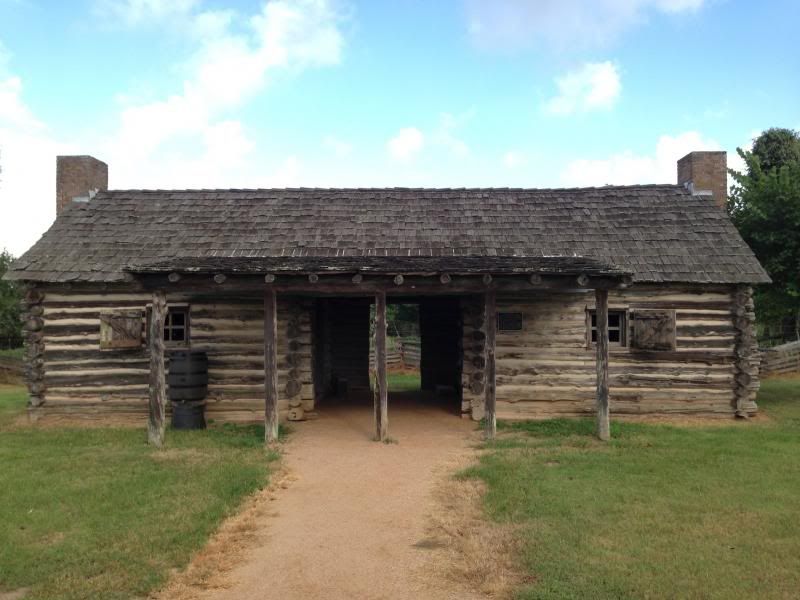 [/URL]
The flag of independence in San Felipe de Austin: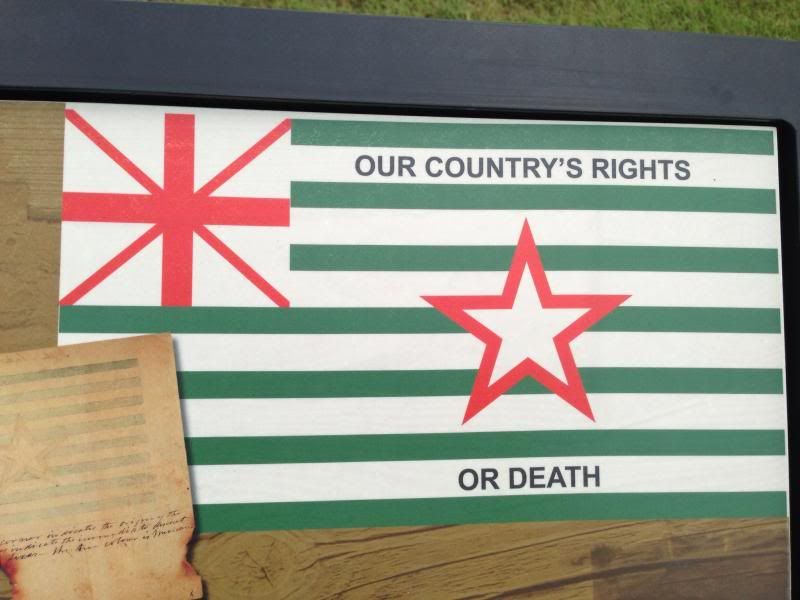 [/URL]
Oh by the way, San Felipe de Austin is in Austin county, Texas.