White Burgman 650 standard
Been contemplating an armored shirt as I liked my kids and I often ride with my jacket open for photography and heat and that sort mucks the shoulder armor. That might have contributed to my should injury as I suspect the jacket shoulder was not fully in place when I hit the turf.
Came across this


Users seem happy with it. Given how little I paid for my long lived JR mesh jacket - this should work okay upping the armor level without breaking the bank and fits under the JR perfectly - I pulled the inserts on the JR but it has soft armor as well.

The back plate and kidney belt are removable - I will tend to ride with the back plate unless it's really hot - the Joe Rocket jacket has kidney protection.

My knee guards are the same company and I'm happy with them tho the straps are getting a tad loose. $22 tho.....


http://www.motorcycle-superstore.com/2/6/10/23109/ITEM/Fox-Racing-Titan-Race-Knee-Guards.aspx
and certainly saved my knee coming off in Australia and they are very light. Good reviews.
Came in today
HiViz rain jacket..Ray Bans…..may I see your licence m'am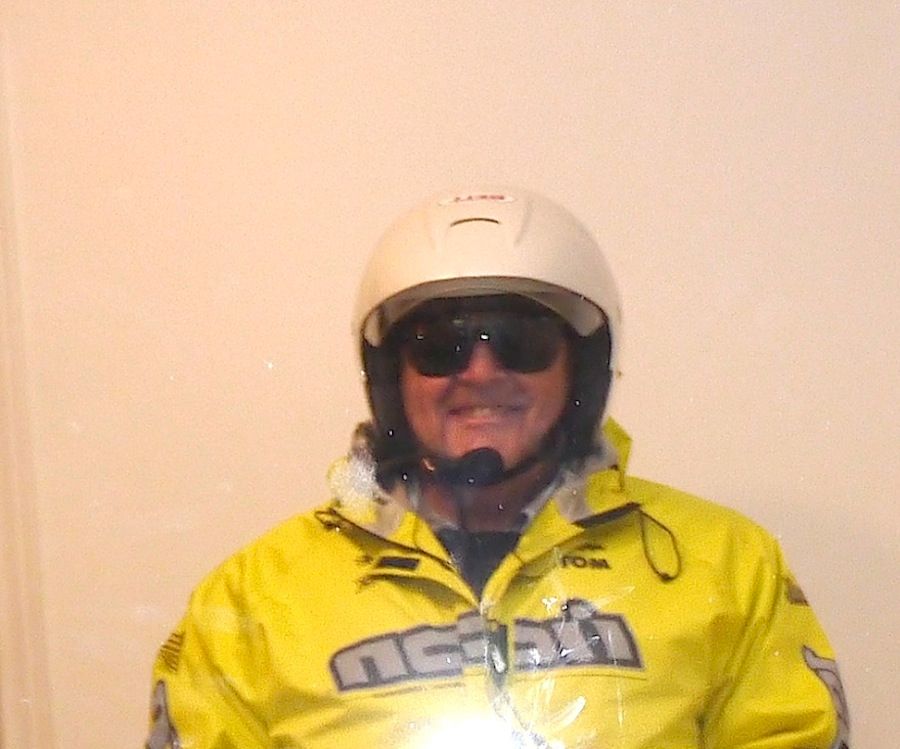 riding shirt goes right over the armor so great for photography which is what I wanted - camera in one pocket - big lens in the other but still armored.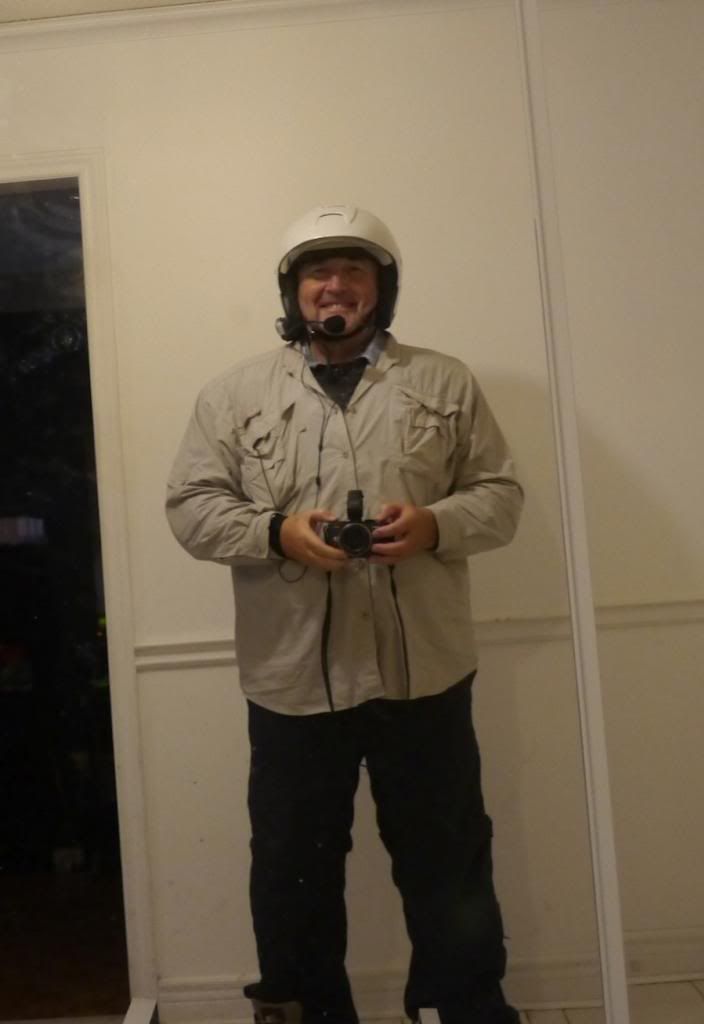 very rideable just like this - cool and comfy
The shoulder straps on both sides are set once to hold the shoulder padding exactly tight to the shoulder
Just unclip and run the zipper down to take the shirt off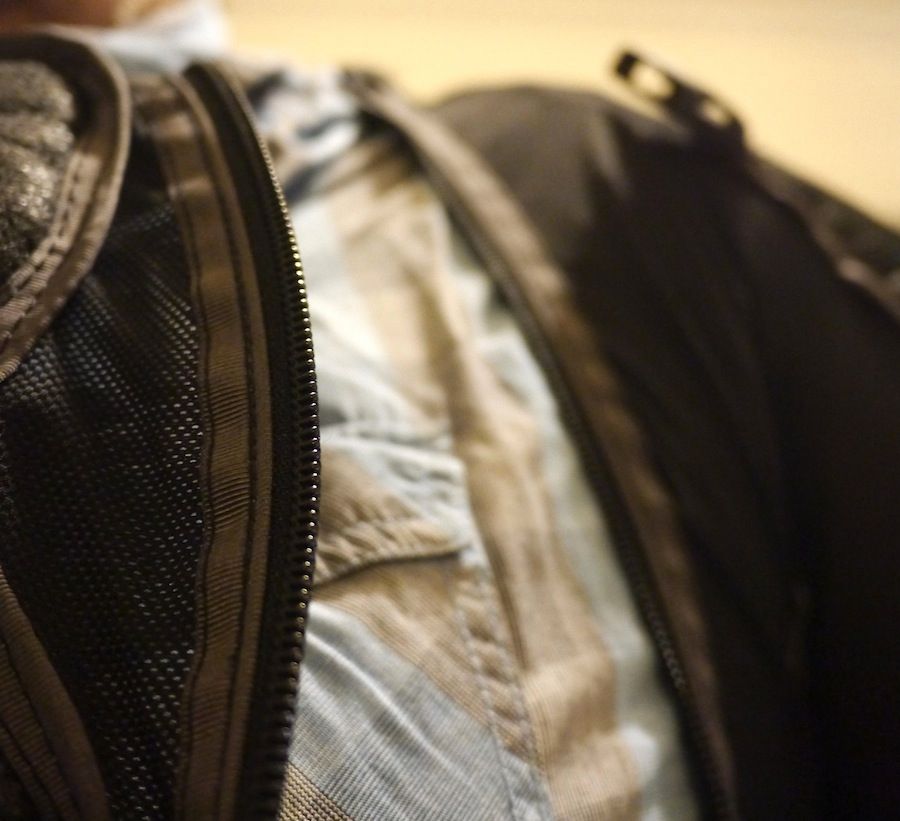 Zippers are easy to hookup - stretchy material and they run smoothly
same one time adjustment to snug the elbow and forearm armour in place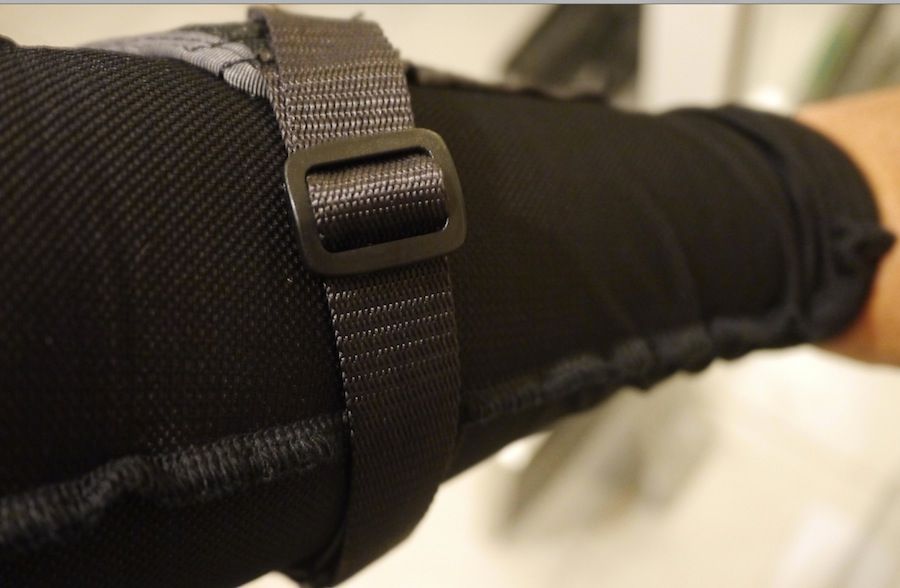 If it hangs in over time I'll be very pleased - figure if it's comfy from the get go I'll wear it more often.
I like this approach putting the armor tight to the joints.
With JR jacket on there is a bit of the armored hulk aspect but hey better than the usual pear shape