Discussion Starter
•
#1
•

What started as a small factory in Japan in the late 1950s producing helmets for construction workers, became one of the biggest manufacturers of premium motorcycle helmets in the world. More than 60 years later, all Shoei helmets are still handmade, which ensures the highest possible level of craftsmanship quality. Using consumer feedback and implementing the latest innovations and know-how in the field, Shoei designs, updates, and produced top-notch helmets for professional racers and everyday riders.
Thanks to hand-laid interwoven layers of fiberglass, organic fibers, and resin, Shoei specialists are able to create extremely strong, lightweight, and resilient shells that became the first line of defense in case of a crash. The combination of strategically placed ventilation inlets, outlets, and channels through the helmet inner liner, ensures low wind noise and allows for effective cooling. For a limited time only, you can buy a Shoei helmet at MOTORCYCLEiD.com and save up to 25%. Prices are already reduced. Click the image below to browse the full catalog of Shoei helmets: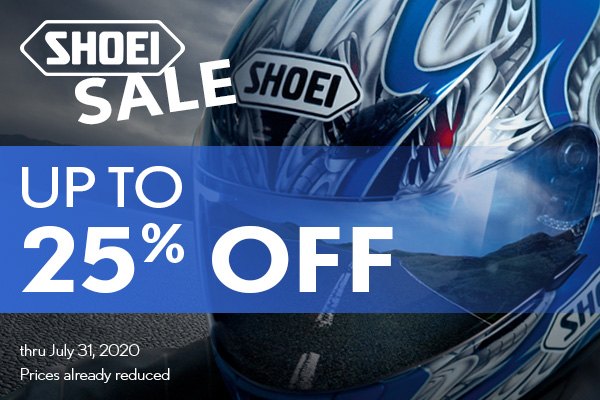 Shoei® - RF-1200 Rumpus Full Face Helmet - MOTORCYCLEiD.com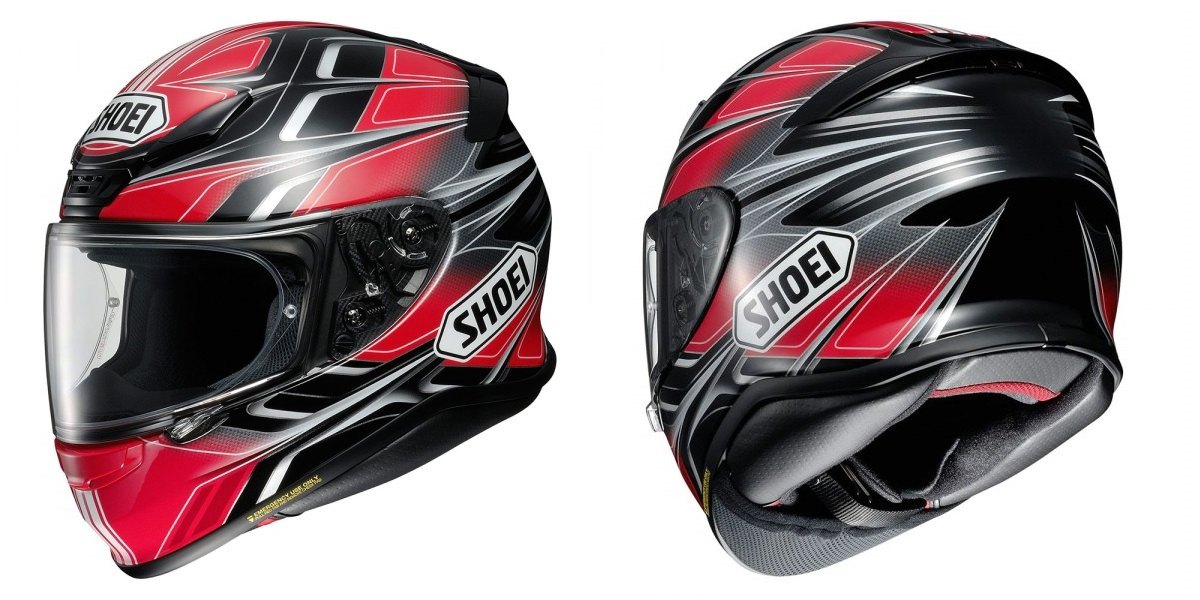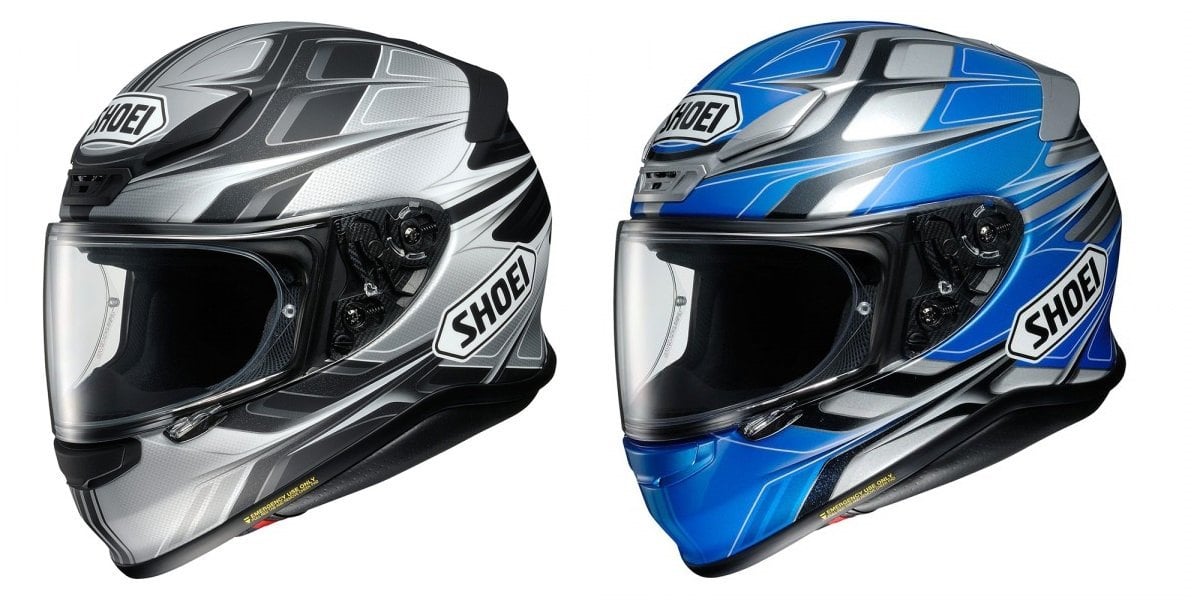 Shoei® - J-O Waimea Open Face Helmet - MOTORCYCLEiD.com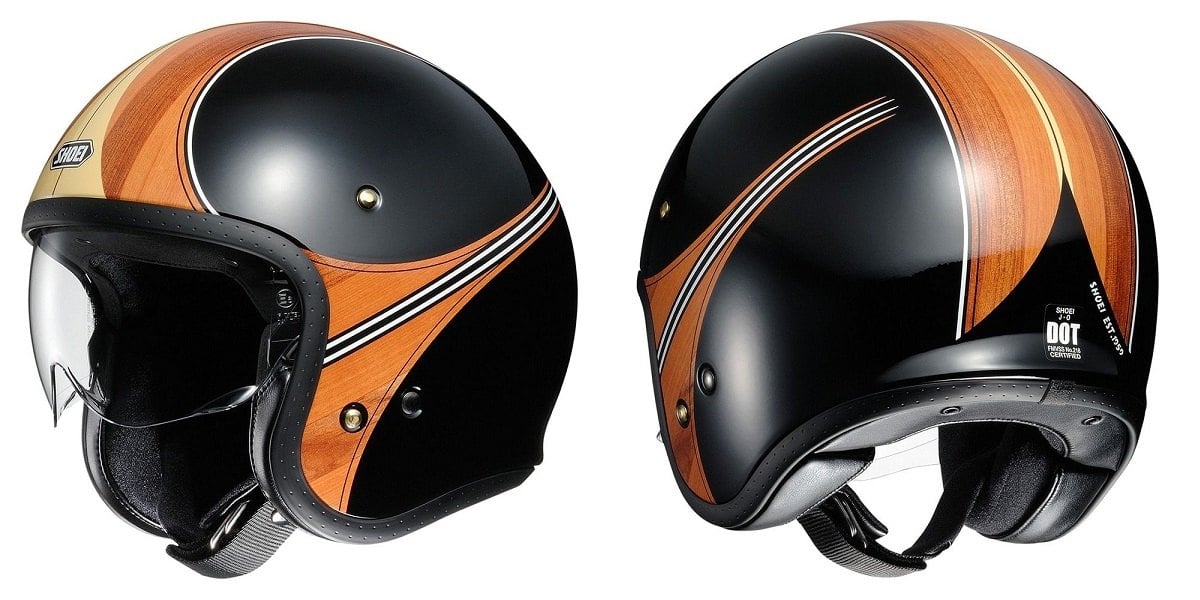 Shoei® - J-O Carburettor Open Face Helmet - MOTORCYCLEiD.com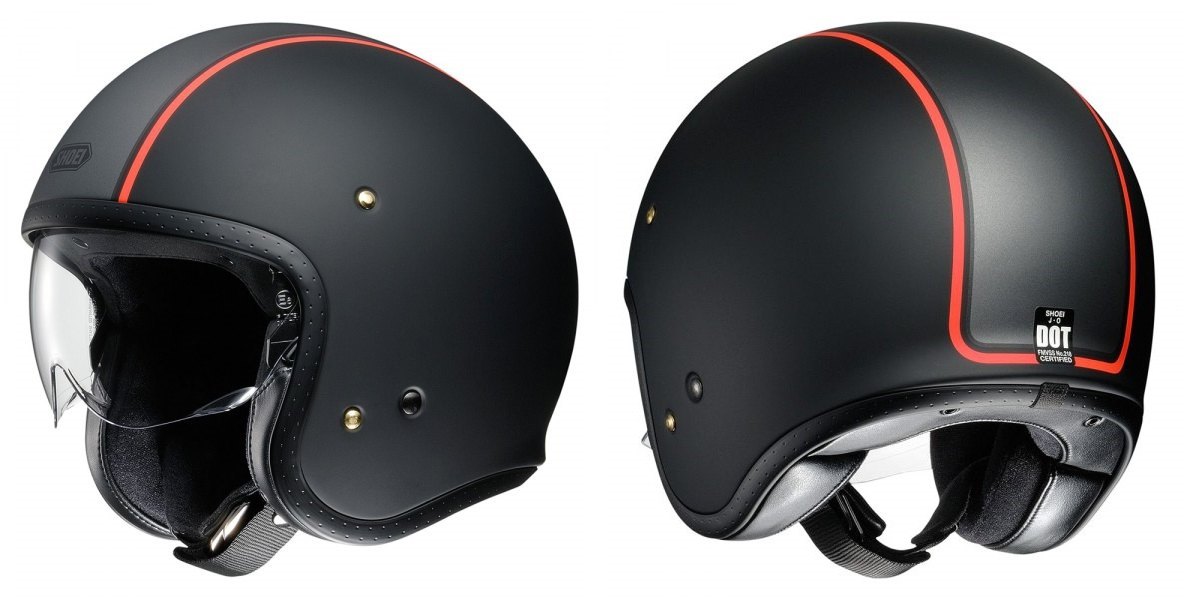 Click on the image to enter the product page for more information.
If you have any questions, feel free to contact us here or call our specialists at 888.903.4344.​