Our Burgman 400 Just Got a Garage Mate
Last week, my wife and I bought a brand new "leftover" 2012 Star Stryker 1300.
We weren't really in the market for another bike, but the Yamaha dealer had this one on sale for $7995 and I had a Star coupon for $500 off of that. I'm still waiting for the passenger backrest to come in so my wife can ride on it without worrying about sliding off the seat when I goose the throttle.....man, does it have some serious torque!
I was really surprised at how well it handled when I took it for a test ride considering it has a fork rake of 40 degrees.
We named the Stryker Anny because it was a gift to each other on our 16th wedding anniversary.
Our Burgman 400 is named Bernie after Bernadette on the Big Bang Theory.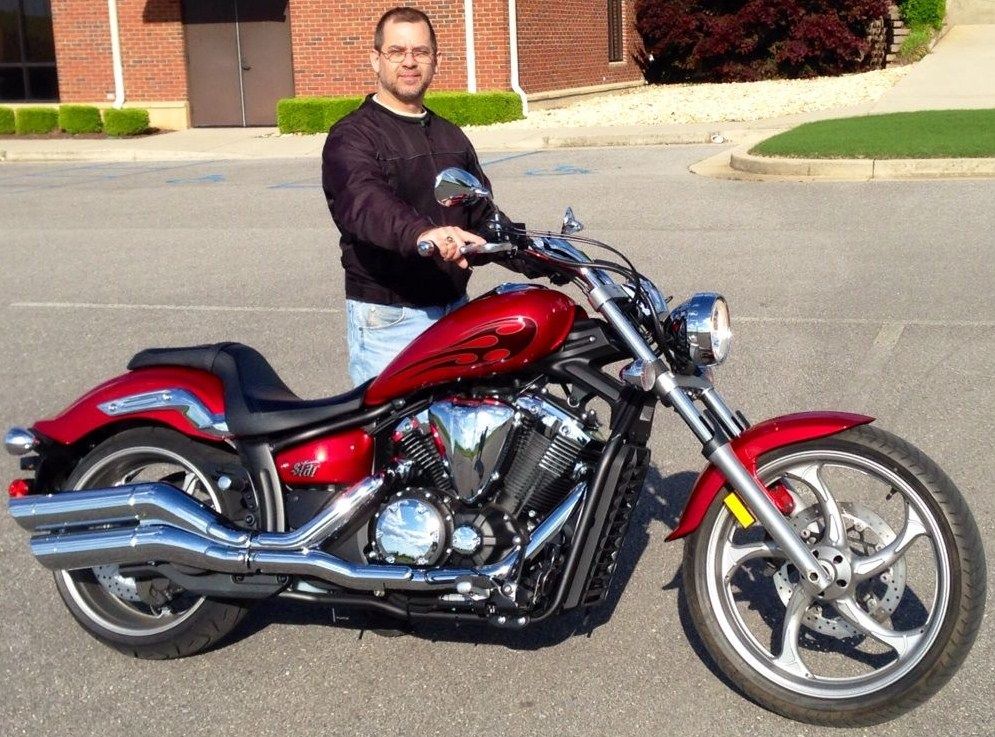 We love our 400 and plan on keeping it until the wheels fall off. The more we ride it (it has 3,072 miles on the odometer) the more we fall in love with it!!
We plan on adding a lot more miles to the odometer this summer. I love seeing the looks on other riders faces when we open the seat and take out two full face helmets, gloves, and other riding gear.