Been VERY impressed by the Heidenau Scouts on my Vstrom....20,000 km and loads of tread left.
Did not know they made scooter tires.
But this is the closest I could see
160/60HR-14 for the Burgman
versus
150/70 – 14 M/C 66S TL from Heidenau
any idea if that would fit?
I put in a request for a Scout version for the Burgman 650 - add your voice
http://heidenautires.com/contact/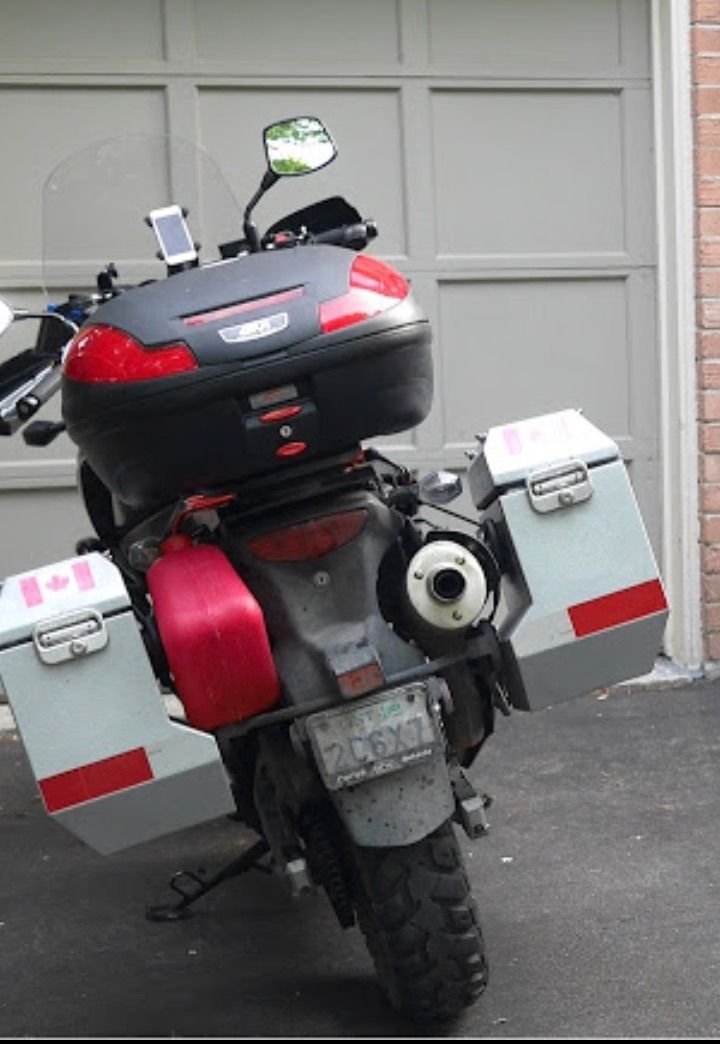 you can see how square the tread is and I've now got 20,000 km on the Vstrom set and lots of tread left.
There is a solid bar of rubber down the middle of that tire and that's where the high mileage comes from.
We know they are going to square off....better to start with a square tread design in the first place and reinforced centre.
On rider I was talking to got 22,000 miles out of his.
Now ....they are noisy but I think most riders would trade some noise for long wear life and a bit of traction off pavement. I would.
left tire here has 12,200 miles on it.
wish my burgman looked as good as that
here is one with 10k miles on it