White Burgman 650 standard
Bought this thinking I'd put it on my forearm but it works the charm strapped on to the 650 bars.
Power in on the left, headphones on the right.
If I go into a restaurant I just unstrap it or slide the iPhone out and leave the band on the bike.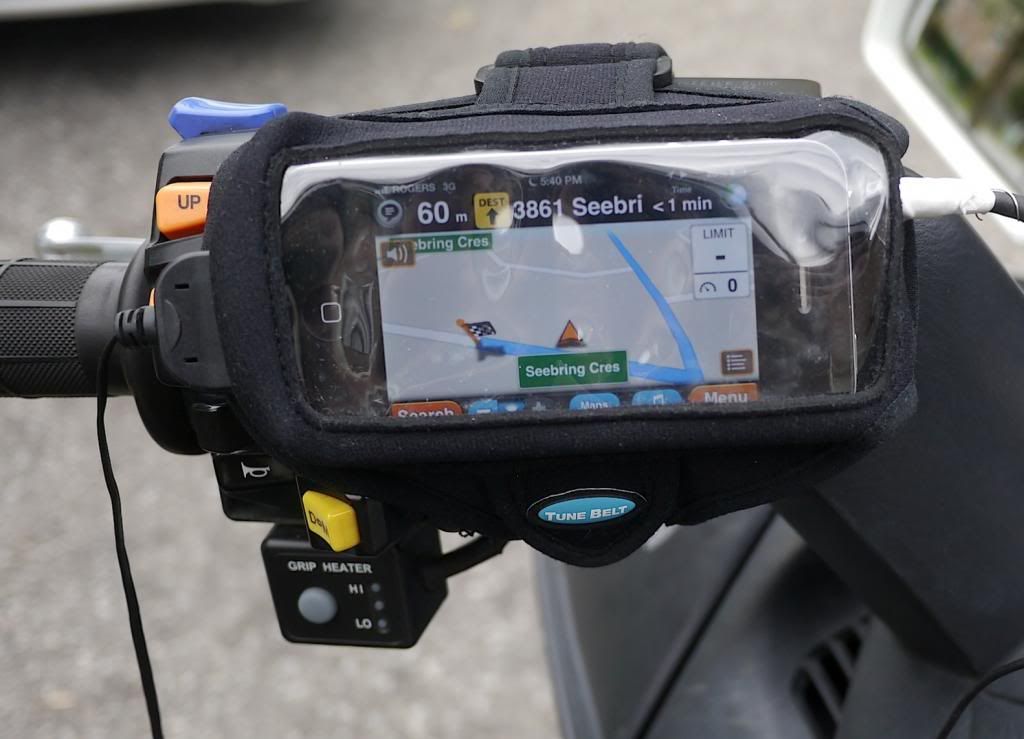 Velcro strap is easy to use and holds very well.
Even at high speeds on the freeway for hours it was solid.
Now it slightly covers the left hand buttons but I just nudge to the right a bit if I'm in the twisties....if it slides down the bars there no harm and it's still easily readable for nav.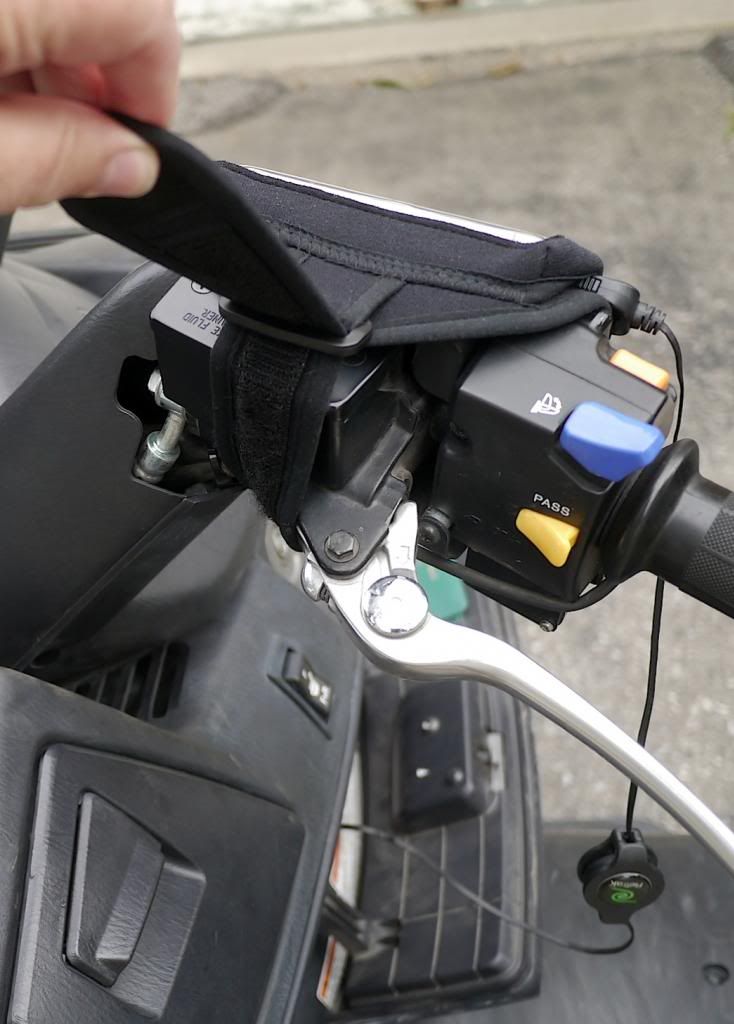 iPhone buttons are useable - the volume buttons are at the top edge and very easy to use.
Mail is readable - this was a sunny/clouds day - lots of glare.
and ports are designed around the iPhone - easy in and out and connection.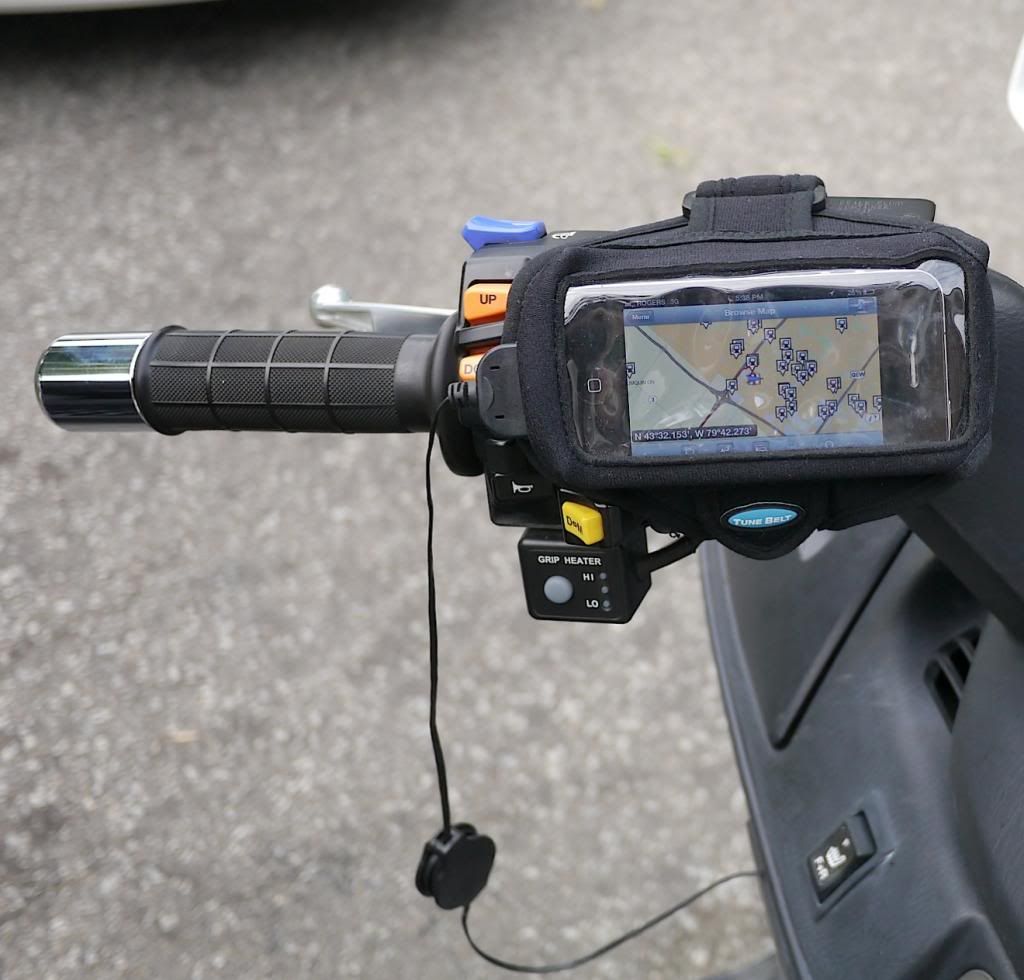 Terrific at night - effortless nav. I find those flat wire USB to iPhone connectors on the reel work the charm on the Burgman.