White Burgman 650 standard
The temps are in C - 33= 91 and 7 = 44. Quite a range in 5 hours of riding. This was written for the GTAM riders who know the area which is 4 hours south of Buffalo
Time/temperature line.
Left about 6 am - I was up at 3 as I'm still on Aus time.
Layered up - was 13 indicated which is usually fine but as I neared Lake Ontario it dropped to as low as 9 indicated which is about 7 actual....a bit low for my mesh set up but then after St. Catherines it just started climbing tho the Niagara River looked strange....there was ice in it and a low lying fog bank.
No place to stop for a pic.
Nexus made the border crossing a pleasure.
As I swung away from the Lake it got into the 20s and some small hints of green tho not much as I hit the Timmies on the way south. Lost a layer and switched to lighter gloves. You can see the trees still pretty bare.
Nother hour south tho and yowser ...that's what we want.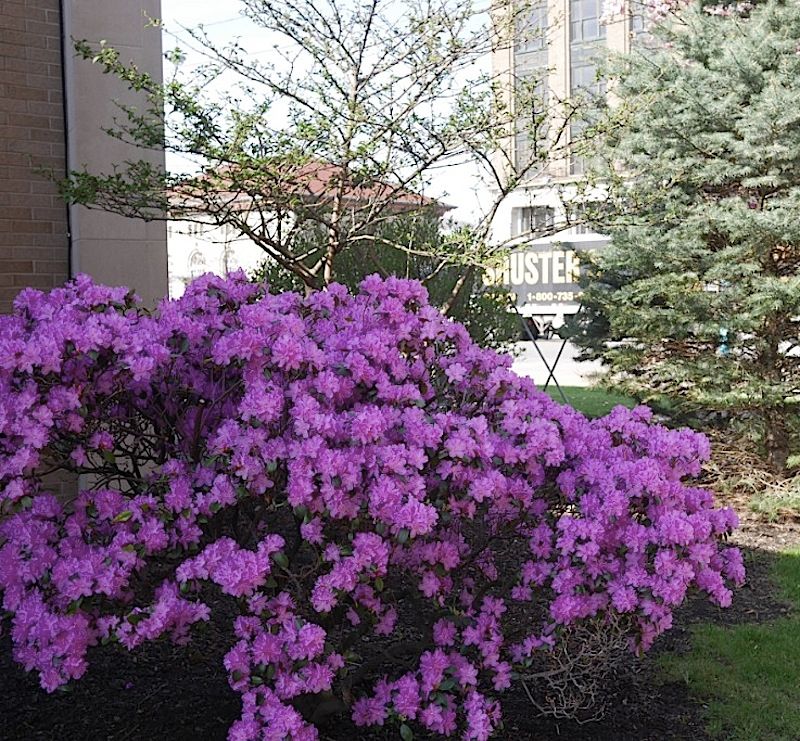 By this time it's mid 20s ( mid 70s )
Boogied towards Renovo and GPS mucked up again ...same place as last time ...some glitch so backtracked a bit and then was getting low on fuel - not a good thing in rural PA but hit a major T junction so no problem.
Coming into Coudersport it was nudging 30 and I lost another layer and was still hot.
First part of 144 was rough as usual but they patched it in a weird way....take it easy.
Once I hit CHerry Springs the road improved and it climbs so the greenery went away again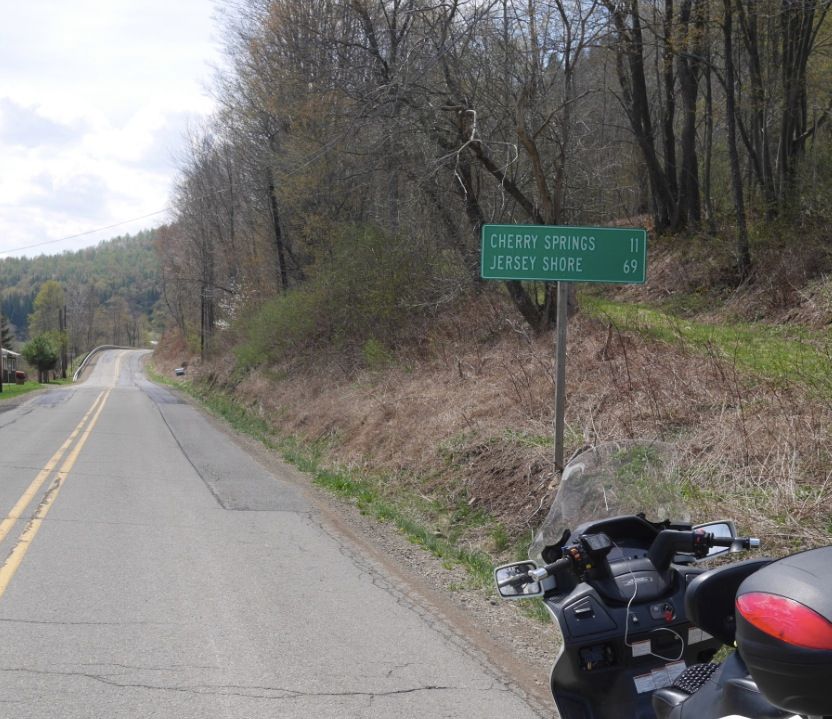 144 from Cherry Springs to Renovo is just a total delight. Go for it. Smooth, perfect cambers and lots of elevation changes. Much fun.
Turning right on 120 it was an oven....south rock face on one side, railway line on the other and the wind was blowing...not so much fun that.....really oppressive heat. 33 indicated ( 91 F )
Was happy to see the Wykoff bridge...a couple making the best of a hot day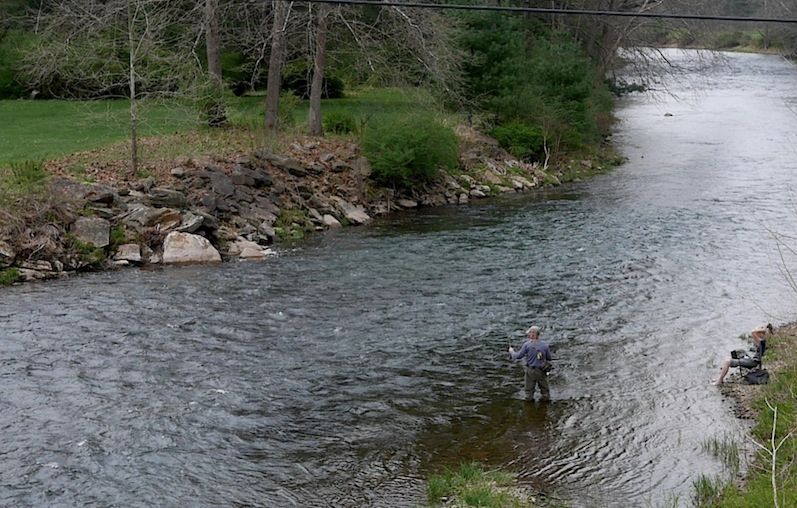 Wasn't sure which I was happier to see....the bush in full bloom or the Wykoff twists sign.
aside from fantastic riding the Wykoff run is beautiful as well.
Burgman was dwarfed by the cliff on the other side.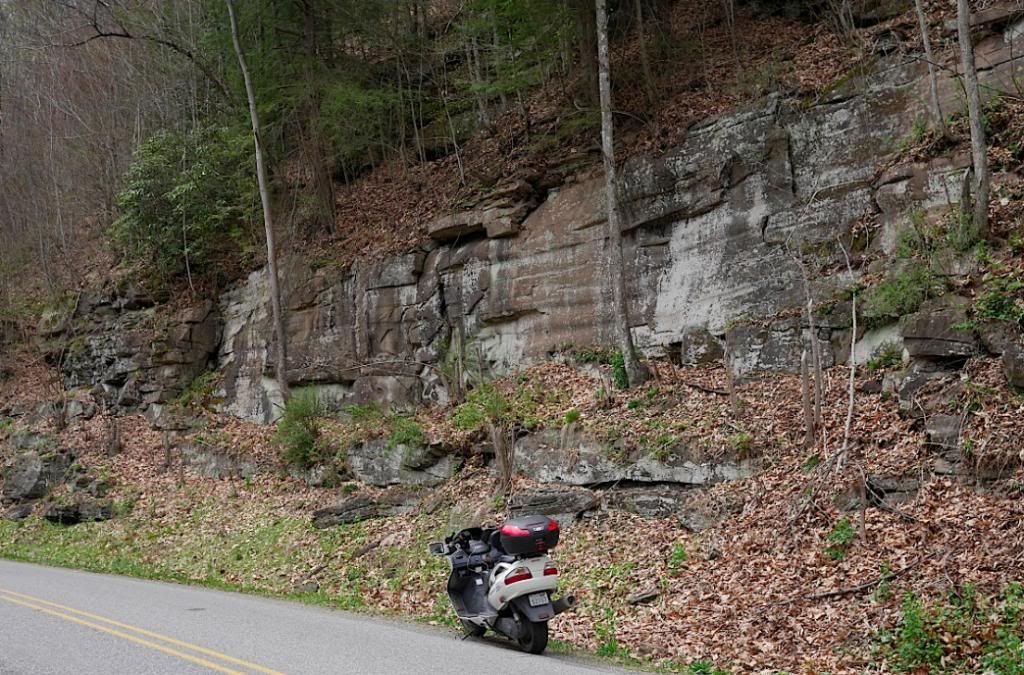 The day grew overcast after that and not very pleasant - muggy and smelly which is too bad as some of the trees with white and purple blossoms and new minted green would have been stunning in sunlight
Still nice to see but not photogenic.
Ran rush hour over to Harrisburg - 120 km from State College - annoying at times and I was tired.
But a big old maple in full leaf outside the motel door was welcome.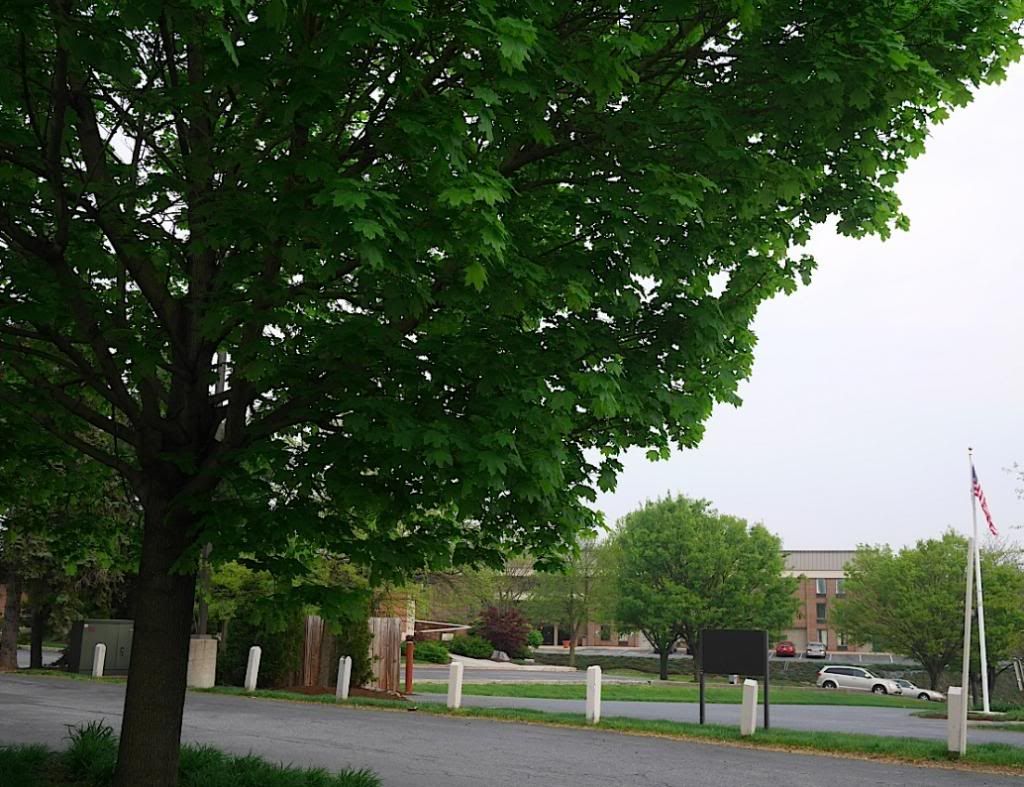 serious green here....it's really mid spring and some of the corridors of bring green new growth were a total treat.
Mostly slab tho so no photo ops.
I chose Harrisburg as a quick jump home if needed - it's got slabs running out in all directions.
Considering Front Royal and the Skyline but don't know about weather.
Long and interesting and mostly satisfying day... Burgman 650 was flawless 450 miles on a spring day