Wow, good info guys,,,,Can you help me address the No low beam issue, high beams great and all fuses intact, is this an issue at the switch?
Didn't we have this discussion about 10 days ago, you need to check power at the bulb connector and work your way back, thru connectors, etc. There's never a magic bullet when it comes to electrical issues.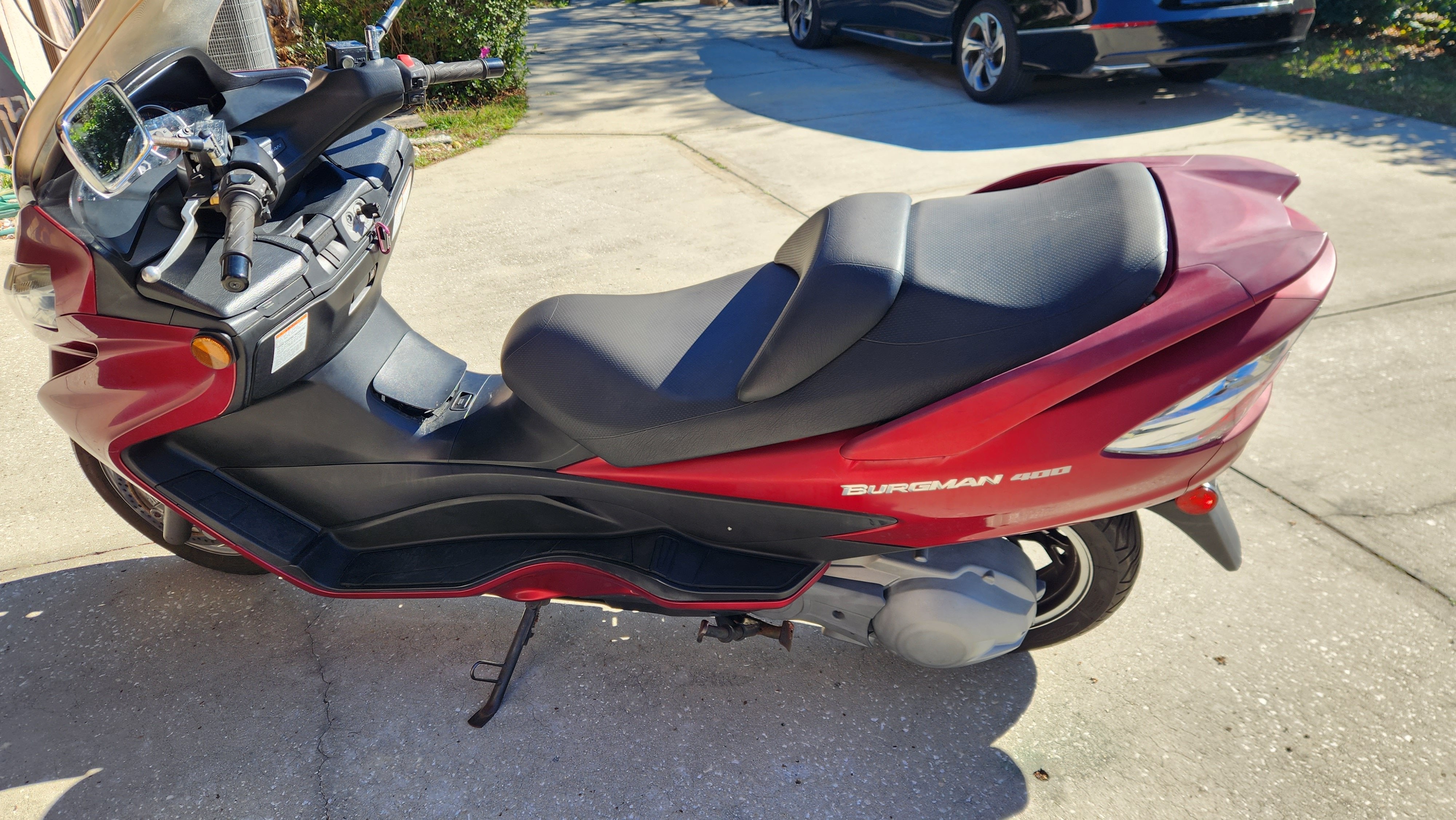 Coming in a bit late for the front wobble - I bought a 2008 Burgman 400 (red!) about 6 months ago, horrible handlebar wobble if hands-off at speed. Changed the front tyre, as it was quite old even though it looked fine: wobble completely gone. And didn't even balance the wheel after installation.
www.burgmanusa.com